Currently there are images of the previews or overviews of the maps that are missing. If you click on the blue button of the map name and the pop-up window doesn't have a preview, please send me a message (here or in lobby) so that the image can be restored, like in the following screenshot.
Also, when a user creates a new map and uploads it through here:
http://new.armorcritical.com/map
the map will be available but it won't have a preview image. I'll be working to fix this feature. Thank you.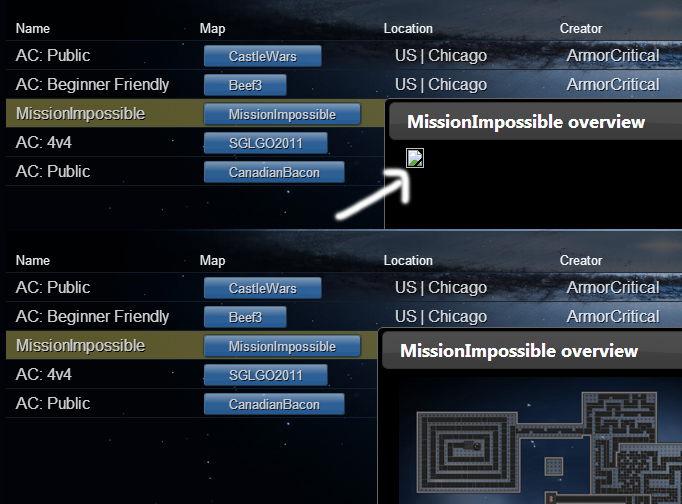 Once you upload a new map, I have added a little insutruction (for new map makers) like this:
To test your map please go back to the game and refresh your browser with (F5). Then click on the red button "Create Game" and your map will be listed.